vanessa german with Sandra Keat German (1948-2014): THE BLUE MOTHER
Courtesy of the artist
Jul 14, 2023 – Oct 1, 2023
THE DR. ROBERT BRANDT, JR. GALLERY AND THE IRA H. & SUSAN P. THOMSEN FAMILY GALLERY
The Contemporary Dayton presents THE BLUE MOTHER, an installation of sculptural works by artist and activist vanessa german that celebrate the human form as a vessel of power and change. A visual storyteller, german utilizes assemblage and mixed media, combining locally found objects to build protective ritualistic structures known as her power figures or tar babies. Modeled on Congolese Nkisi sculptures and drawing on folk art practices, they are embellished with materials including beading, glass, fabric, and sculpted wood, and come into existence at the axis on which Black power, spirituality, mysticism, and feminism converge.
The exhibition will also feature quilts by german's mother, Sandra Keat German, a prominent figure in the quilting community and enormous influence on vanessa german's consciousness and work.
CONVERSATIONS: vanessa german
The conversation will take place inside The Tank at the Dayton Arcade (35 W 4th St, downtown Dayton). Metered street parking is free after 6 pm, or guests may park in the Reibold Garage.
Use the subway entrance on 4th street to enter The Tank.
Doors Open at 6 pm
Talk begins at 6:30 pm
FREE Event; Registration is required at Eventbrite
The Board of Trustees, The Contemporary Dayton
Education & Public Program Partner:
Dr. Robert L. Brandt, Jr.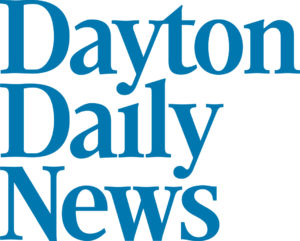 Operating Support
The Co receives operating support from
Culture Works, Montgomery County Arts & Cultural District, Ohio Arts Council, the National Endowment for the Arts (NEA), The Andy Warhol Foundation for the Visual Arts, and the Virginia W. Kettering Foundation, and Members.