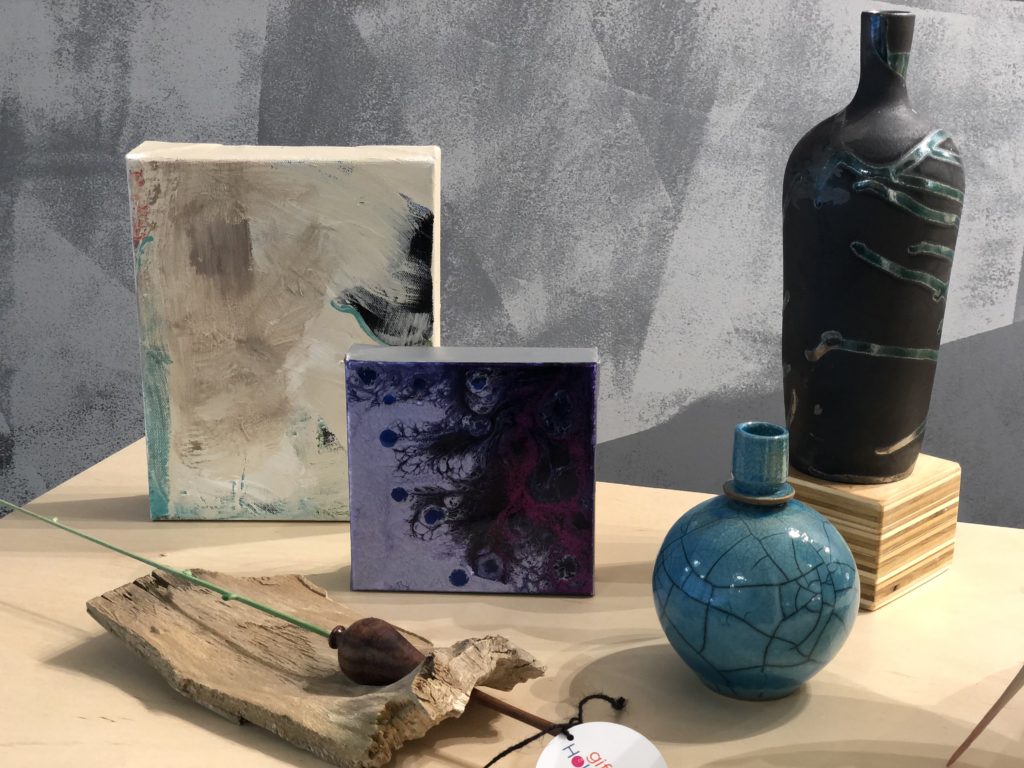 Interested in putting your products in The CoSHOP?
We are seeking handmade/well-made goods and brands for consignment. Submissions are reviewed year-round. (Note: We no longer distribute a separate Call for Art for the Annual Holiday Gift Gallery, but will continue to seek and review proposals for Holiday – or winter – themed ornaments and cards.
To submit your work for consideration, please review the guidelines described below and apply below. If selected, someone from our team will reach out to you within 7 days to schedule an in-person review. Consignment is a 50:50 split between artist and The Co. Artist payment is monthly by check or ACH for sold items. The Co and terms are eligible for renewal after 3 months. The Co is a not-for-profit 501c3.
Questions? Email [email protected]
keyboard_arrow_leftPrevious
Nextkeyboard_arrow_right
Alternate venues to consider contacting for area artist opportunities:
Dayton Society of Artists (DSA)
48 High Street Dayton, OH 45403
937-228-4532
daytondsa.org
K12 Gallery & TEJAS
341 S. Jefferson St. Dayton, OH 45402
937-461-5149
k12tejasgallery.org
Rosewood Arts Centre
2655 Olson Dr. Kettering, OH 45420
937-296-0294
playkettering.org
Front Street (Various Galleries & Studios)
1001 E. 2nd St. Dayton, OH 45402
937-331-9061
frontstreet.art
The Orphanage Gallery (Front Street)
73 N. Dutoit St. Dayton, OH 45402
937-626-8771
African American Visual Artists Guild (AAVAG)
840 Germantown St. Dayton, OH 45402
aavag.org
The McMillan Gallery at Tend & Flourish
1906 Brown St. Dayton, OH 45409
937-963-2686
tendandflourishdayton.com
Dayton Art Institute (DAI)
456 Belmonte Park N Dayton, OH 45405
937-223-4278
daytonartinstitute.org
Edward A. Dixon Gallery
222 N. St. Clair St. Dayton, OH 45402
937-985-2115
eadgallery.com