Shon Walters: The Hole Belly
Oct 13, 2023 – Jan 14, 2024
THE DR. ROBERT BRANDT, JR. GALLERY AND THE IRA H. & SUSAN P. THOMSEN FAMILY GALLERY
The Contemporary Dayton presents an ambitious exhibition of new work, created to fill the entirety of the Co's four galleries and three and a half years in the making. The Hole Belly is a fusion of nature and craftsmanship from a visionary sculptor renowned for his mastery in transforming found and sourced wood into awe-inspiring sculpture.
Based on abstract organic forms rich with psychological, cultural, and historical references, Walter's labor-intensive sculptures are made by hand at his studio in downtown Dayton. His reductive technique and meditative approach challenge the physical and poetic boundaries of the wood. His ability to coax graceful shapes from wood connects his practice to a lineage of artists who've pushed the envelope of what the medium can convey. By embracing the imperfections and unique characteristics of the medium, he taps into the essence of contemporary sculptural expression.
Through meticulous sanding and intricate carving, he breathes life into his forms, revealing inherent patterns and hidden stories. At the heart of the exhibition is an ambitious series of tableaus that push visitors to kneel, jostle, and duck; forcing them to relate to the heft and power–as well as the graceful intricacy–of the forms. Each is a testament to Walters unique perspective, featuring organic forms that interlock like pieces of a cosmic jigsaw puzzle.
Walters was born in Fairborn, OH. Self-taught, he credits an apprenticeship with cabinet maker, Thomas Bennett, which allowed him limitless hours at the wood shop and days immersed in the woods around Athens, OH as the basis of his practice. He served as special project coordinator at Stivers School for the Arts, Dayton, for over 20 years; and has exhibited his work locally and nationally, including a large wall sculpture commissioned by Dayton Metro Library, New Lebanon Branch. He lives in Dayton, is also known as the lyricist and percussionist of the local band, Sleepybird, and often collaborates with his son, Zade, also an artist.
Images: Pierceverance (Welcome Desk, The Contemporary Dayton) 2021, ash, 18 x 3 x 4 feet. Image Brigham Fisher
Digital collage (detail from Shon Walters: The Hole Belly), 2023, The Contemporary Dayton. Image Josh Mayes
Opening Night: Oct 13, 2023
Members Preview with the Artist: 5-6pm / Public Reception 6-8pm.
Artist Talk: Shon Walters | Nov 10, 2023
Doors open at 6pm. Talk begins at 6:30pm in the Tank of the Dayton Arcade.
Eva Buttacavoli & Patrick Martin
Susan P. & Ira H. Thomsen
Education & Public Program Partner:
Dr. Robert L. Brandt, Jr.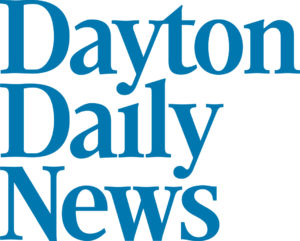 Mike Houser / Houser Asphalt & Concrete,
in Memory of Stephen Wargo
Robert J. Shiffler
Stivers School for the Arts
Operating Support
The Co receives operating support from
Culture Works, Montgomery County Arts & Cultural District, Ohio Arts Council, the National Endowment for the Arts (NEA), The Andy Warhol Foundation for the Visual Arts, and the Virginia W. Kettering Foundation, and Members.