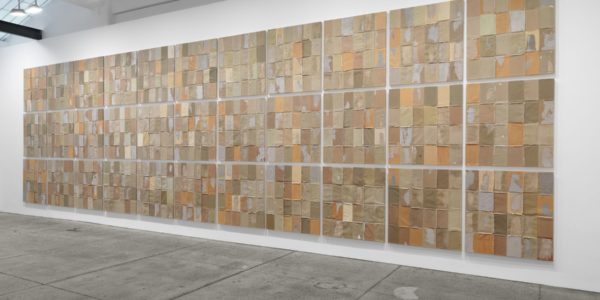 Nov 5, 2021 – Jan 16, 2022
Jones' paintings are comprised of the rended covers of books whose purpose is to influence, educate, and inform. In his effort to investigate omissions and falsehoods deeply embedded within these volumes, Jones sews the book covers back together to create uncannily beautiful abstract paintings, often at a large scale.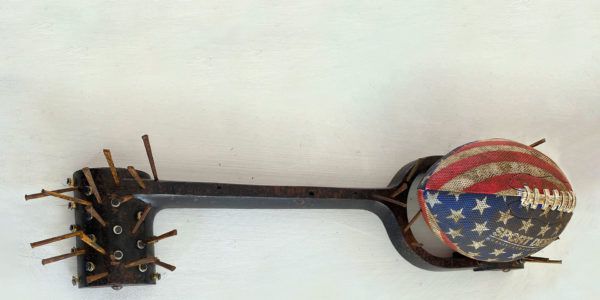 Nov 5, 2021 – Jan 16, 2022
Featuring a room-sized installation that explores police brutality through "kneelers" created with reclaimed wood sculptures. In the tradition of African Folk Art prayer, the kneelers metaphorically connect Colin Kaepernick's kneeling protests and the fatal action in the murder of George Floyd.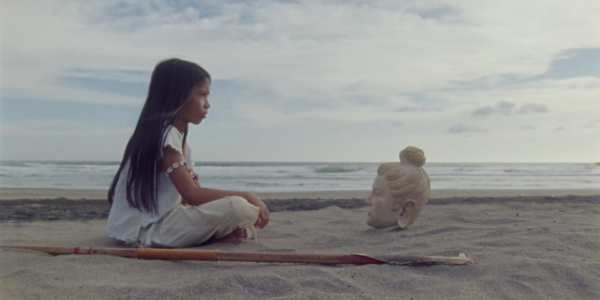 Nov 5, 2021 – Jan 16, 2022
Extracting and re-working narratives via history and supernaturalism is an essential part of Nguyen's video works and sculptures where fact and fiction are both held accountable. Set in an unspecified future at the precarious edge of humanity's possible extinction, The Boat People follows a group of children led by a strong-willed and resourceful little girl, who travel the seas and collect stories of a world they never knew through objects that survived through time.
MON-TUES  /  CLOSED
WED-SAT  /  11 AM — 6 PM
SUNDAY  /  11 AM — 4 PM
First Fridays until 8:00 pm
The Contemporary Dayton is a non-profit gallery and artist resource that provides art for the community and a community for artists since 1991.