Bárbara Wagner & Benjamin De Burca: Swinguerra
Courtesy of the artist
Jul 14, 2023 – Oct 1, 2023
THE JACK W. AND SALLY D. EICHELBERGER FOUNDATION VIDEO GALLERY
The Contemporary Dayton presents Swinguerra, a film by Bárbara Wagner and Benjamin de Burca that premiered 2019 Venice Biennale. Collaborating since 2011, Wagner and de Burca create works in video, photography, and installation that explore contemporary histories of underground dance and musical genres. Swinguerra focuses on disadvantaged queer communities of color in Recife, Brazil, with an emphasis on transgender and non-binary performers.
The film features three contemporary dance styles—swingueira, brega funk, and passinho da maloca—as performed by three competitive dance groups. These mixed dance styles recall Brazil's colonial and slave trade history, where music and dance functioned as discreet methods of organizing politically under oppressive regimes. Fast-paced, athletic, sexy, dreamlike, and aggressive, the dance styles, like the music, make Swinguerra an exhilarating and unforgettable viewing experience, illustrating how dance and music offer rich sources of agency, resistance, and community for marginalized individuals.
Epilepsy Warning: The film contains about 45 seconds of flashing lights, images, and other luminous stimulations, which may induce epileptic seizures in specific individuals.
The Board of Trustees, The Contemporary Dayton
Education & Public Program Partner:
Dr. Robert L. Brandt, Jr.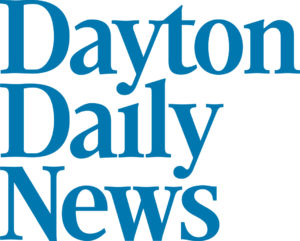 Operating Support
The Co receives operating support from
Culture Works, Montgomery County Arts & Cultural District, Ohio Arts Council, the National Endowment for the Arts (NEA), The Andy Warhol Foundation for the Visual Arts, and the Virginia W. Kettering Foundation, and Members.