ABOUT THE CONTEMPORARY DAYTON
Mission: To provide art for the community and a community for artists.
Overview: The Contemporary Dayton (The Co) is the region's contemporary art center. Established in 1991 as Dayton Visual Arts Center (DVAC), a 501c3, The Co produces and presents original exhibitions and programs, art events, community partnerships, and artist opportunities. Exhibitions and education programs feature artists living and working today, both nationally and in Ohio, with an emphasis on those whose work focuses on issues of social justice. In addition to its three galleries—open to all and always free—its retail store, the CoSHOP, provides income for Ohio artists and extends The Co's accessibility to art, from visitor engagement to educational outreach through store products, programs, and experiences.
The Co is proud to support the creation of connections among the arts, community building, civic engagement, community planning, and use of public space, and makes an annual economic impact of 3.4 million to the region. Recently raising 1 million during the Pandemic to expand and move into its new home in downtown's historic Dayton Arcade, The Co is led by Executive Director Eva Buttacavoli, a 30-year art museum administrator, curator, and educator, whose previous roles were at The Contemporary Austin, TX and The Perez Art Museum Miami, FL; and Curator Michael Goodson, who previously served as Curator at the Wexner Center for the Arts, Beeler Gallery, Columbus College of Art and Design, OH; and as Director at James Cohan Gallery, NY.
The Contemporary Dayton receives operating support from Culture Works, Montgomery County Arts & Cultural District, Ohio Arts Council, the Virginia W. Kettering Foundation, and Members.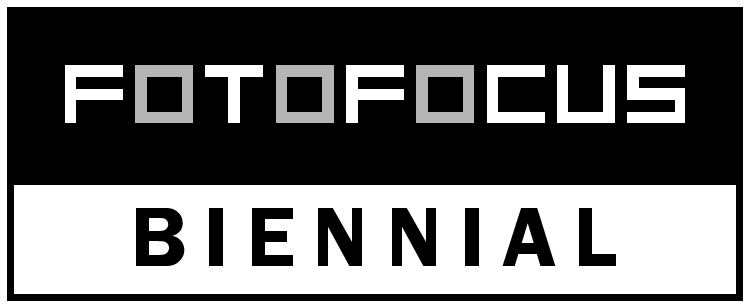 ABOUT THE FOTOFOCUS BIENNIAL
The 2022 FotoFocus Biennial, now in its sixth iteration, activates over 100 projects at museums, galleries, universities, and public spaces throughout Greater Cincinnati, Northern Kentucky, Dayton and Columbus, Ohio in October 2022. Each Biennial is structured around a unifying theme; for 2022 that theme, World Record, considers photography's extensive record of life on earth while exploring humankind's impact on the natural world.
FotoFocus welcomes global artists, curators, critics, educators, and regional visitors to Cincinnati with exhibitions, talks, performances, screenings, and panel discussions during an expanded week of programming, September 29–October 8, 2022.