Annual Art Auction | ARTWORK & DONATION DROP-OFF Feb 16-18, 2023
The 29th Annual Art Auction is The Contemporary Dayton's (The Co) primary fundraiser—a modest-ticketed, lively, casual event of 600-700 guests eating, drinking, and bidding on 75+ original works of art donated by area artists ranging purchase price from $75-and up, taking place in the Dayton Arcade Rotunda and The Co's galleries on April 28, 2023.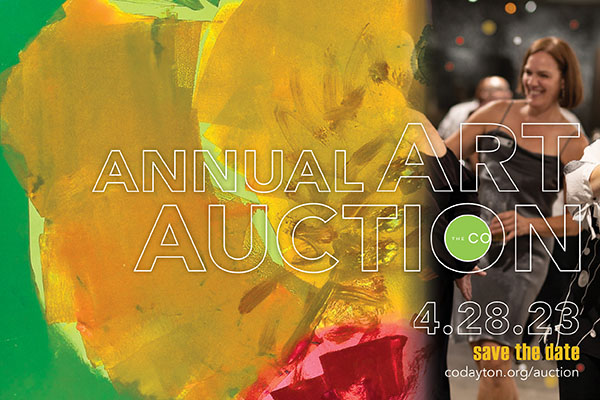 Hub Entrance Artwork | RFQ DEADLINE Feb 26, 2023
The Contemporary Dayton, in collaboration with University of Dayton, is seeking an artist or artist team to create a 2D or 3D artwork for the entrance wall into The Hub. The work should be an abstract design referencing the architecture of the space and include ties to the historical significance, the present-day happenings, and the vision for the future of The Hub.